02 May

Campaign Announcement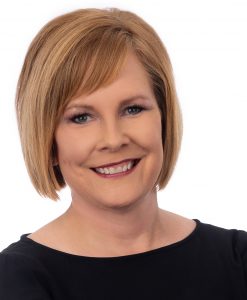 Becky Tuttle, longtime Wichita community champion, announced her candidacy today for election to the Wichita city council representing district two. Since being appointed to the city council in January, Tuttle has focused her efforts on developing quality of place, building economic momentum, and fostering a future generation mindset for all Wichitans.
Tuttle was selected from among several candidates by the Wichita city council who appointed her to fill the district two seat after it was vacated by Pete Meitzner. Meitzner was elected to the Sedgwick County commission in November. In her position, Tuttle represents more than 60,000 residents in east Wichita.
Campaign co-chair Betsy Redler said, "Becky is a proven leader. She has shown her commitment to Wichita through tireless efforts to make our community a better place to live, learn, earn, and thrive."
"Becky knows that we must revitalize our entrepreneurial ecosystem, remain nimble to be reactive, yet proactive to reach our full potential," said Marty Cornejo, community business leader and campaign co-chair. "She cares deeply about Wichita's future and will continue to be an outstanding council member."
"I love Wichita and am proud to call it my home. I am committed to community service and driven to find ways to make Wichita even better," Tuttle said. "I know Wichita is poised for greatness, but if opportunity doesn't knock, we need to build a door. I am ready to lead forward." Numerous Wichitans have already declared their backing for Tuttle by joining her campaign committee, signing-up to volunteer, and contributing nearly $30,000 to her campaign.
A Wichita and district two resident since 2002, Tuttle is involved in many community and non-profit organizations. In January, Tuttle resigned her position as the director of community development at the Greater Wichita YMCA to focus her attention on representing residents in district two and the community overall. As the community development director, Tuttle provided leadership and management for outreach programs and services including volunteer development, partnership development, fiscal management, and financial development, as well as the program and membership experience. Prior, Tuttle served as project manager for Health ICT, an affiliate of the Medical Society of Sedgwick County. Health ICT was a $2.4 million grant initiative, focusing on the prevention of diabetes, obesity, heart attack and stroke in Wichita.
Tuttle is the Kansas Public Health Association Board of Directors past president, Tobacco Free Kansas Coalition past president, Health Alliance chair, Health & Wellness Coalition Leadership chair and WorkWell Kansas Advisory board member. She has served on numerous local, state and national conference planning committees.
Tuttle was appointed to serve on the Wichita district two advisory board for four years, serving one year as chair. She also served on the boards of Wichita Park Foundation and Wichita Area Sister Cities. In addition, Tuttle has served as the Wichita Aero Club Gala co-chair for five years, raising funds for scholarships awarded to students interested in a career in aerospace. Tuttle is a Kansas Public Health Leadership Institute Scholar, Advance Kansas graduate, Dental Champion, Kansas Leadership Center Champion, Leadership Wichita participant, Sunflower Foundation Advocacy Fellow and Leadership Kansas nominee. Tuttle has led a grassroots initiative to educate the community on the important role that health and public health plays in the community's vitality, including the development and implementation of a public health sister city site visit. She was also involved in promoting civic engagement and implemented a "Vote Like a Mother" campaign in the fall of 2016 to encourage young mothers to vote in the upcoming elections.
Her career highlights include numerous local, regional, state, and national awards, including the 2012 Kansas Public Health Association Virginia Lockhart Health Education Award, being named a 2016 Wichita Business Journal Women in Business honoree, recipient of the 2017 Kansas Public Health Association President's Award and 2017 Sedgwick County National Public Health Thank You Day Awards. Tuttle was the 2018 recipient of the Health Equity Award offered by the Robert Wood Johnson Foundation and the National Recreation and Park Association.
Tuttle has a Master of Arts from Appalachian State University in Student Development Administration and a Bachelor of Science from the University of South Dakota in Psychology and Alcohol and Drug Abuse Studies.
Since her appointment to the city council earlier this year, Tuttle has represented Wichita on the Wichita Area Metropolitan Planning Organization (WAMPO) board and as an alternate to the Regional Economic Area Partnership (REAP).
The primary election is August 6, 2019. The general election is November 5, 2019. The Tuttle campaign Facebook and Twitter accounts are BeckyForWichita and the website is beckytuttle.com.